Download Viber for Ubuntu
Hello everyone, you can download Viber for Ubuntu and instantly experience one of the most popular and useful instant messaging apps that allows you to chat and have free video calls to your friends and family, now it works perfectly on Linux. You don't even need your mobile phone.
Today we will highlight some reasons why you should install Viber on your Linux OS using 3 different methods, two of them being my personal favorite. Yes, you can install Viber as an app via Snap and yes, you can install Viber as an app via Flatpak! So this means you just have to click a button and it will install everything you need, dependencies included of course. Of course, if you are still in the mood for the old school way of installing Viber on Ubuntu, we have also shown you how to install "manually" below. Let me know what you think in the comments for those of you who use Viber instead of other popular programs like WhatsApp for Ubuntu.
Install Viber Messenger on Ubuntu
What Is Viber Messenger?
Viber is a calling and messaging app that connects people no matter who they are, or where they're from. With a free and secure connection, over 1 billion users worldwide communicate with their loved ones through high-quality audio and video calls, messaging, and much more. All Viber calls and chats are protected by built-in end-to-end encryption, so you can be sure that your conversations are always secure.
High-quality calls for a quick "hello" or a much-needed face-to-face.
Like and reply to messages in group conversations.
Tens of thousands of stickers and GIFs for every possible expression.
Instant voice and video messages
Record quick-send video and voice messages to capture the moment.
Does Viber Messenger Work on Ubuntu?
Yes! You can actually instantly install Viber Messenger on Ubuntu by using the Flatpak and Snap versions of the software! These versions are regularly updated so you don't have to worry about having an old version and on top of that, Viber themselves actually have an official version of Viber on Linux and we also have the link for that right below.
Viber Screenshot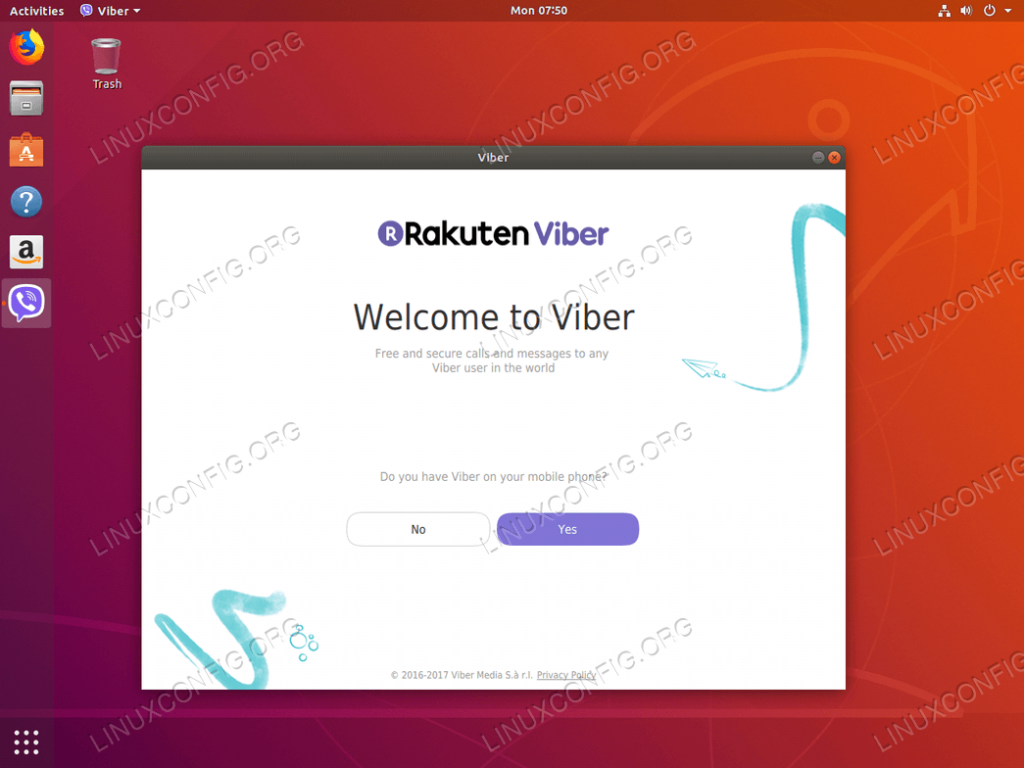 Quick Links: Twitter for Ubuntu, WeChat for Ubuntu, Telegram for Ubuntu