Try these 5 Linux games for a cozy evening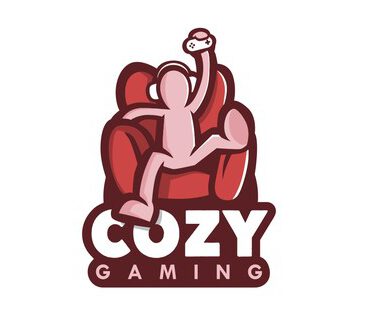 Hello everyone, have you had enough games of running from enemies or tracking their steps on the battleground? It might be time to sit back and relax with some cozy games to soothe and unwind your gaming souls. Some delightful games are available for Linux OS. It might come as a surprise, as most games support either consoles or Windows devices. Luckily, even Linux and Mac users have seen more games introducing compatibility with these two operating systems.
So, consider the following games if you want to enjoy slower and less demanding gameplay. Most of these games are available on Steam.
ISLANDERS
If you want something to build strategically without investing several hours, then ISLANDERS is best in the alley. It's a minimalist strategy game about building cities and towns on colorful islands.
You can explore various landscapes of different topographies; there, you must expand settlements from villages to cities at a relaxing pace. Building structures earn you points and unlock more building options. As the city grows bigger, you get more optimizing strategies. You unlock yet another island to build more settlements when the points accumulate.
ISLANDERS offer varied landscapes, from snowy mountains to hot deserts, from green meadows to forest valleys. All come with different features and optimizations. Just keep in mind while playing that you should never run out of buildings before unlocking another island else; the game is over. Though the game is about building civilizations on lonely islands, it is less complex and relaxing, unlike other city-building games.
[ Download Islanders on Ubuntu ]
Unpacking
Our next game, Unpacking, features one of the most pleasurable and relaxing ones. Unpacking is undoubtedly comfortable and user-friendly in terms of its innovative ways, narrative style, and meaning. The game is a single-mode player game but highly social.
The creators describe UNPACKING to be a 'zen puzzle game.' It explains how settling in a new place can be comfortable, stress-free, engaging, and enjoyable. The game narrates a series of homes where an invisible protagonist hops around from the year 1997 to 2018.
The game mechanics are simple, and all the campaigns can be completed within a couple of hours. The game's unpacking experience is brilliantly supported by soothing background music, and the clicking sound reminds the retro theme art style. Overall, the Unpacking gaming series is a memorable and delightful game that always has a story to tell. It will be your cup of tea if you enjoy organizing objects.
[ Download Upacking on Ubuntu ] – We featured this game.
Stardew Valley
Shaping your land into a thriving farm is the core theme of Stardew Valley. Although there are numerous games on these themes, Stardew Valley stands out because of its aesthetics. Stardew Valley succeeds because it is well designed with time, the music is sublime, the gameplay loop is balanced, and it's abundantly chill.
The Stardew Valley experience for a player is attractive with its features like grinding, planting, harvesting, and yielding crops and fruits. If you got patches of fruits a few seasons later, you could run a successful winery.
There are 120 levels. As you go deeper, things get more challenging, like when the local adventure groups assign you a task and rewards for slaying monsters. Try out this relaxing farming and harvesting gameplay, Stardew Valley. Additionally, you can get Stardew Valley mods, introducing something new to the game.
For instance, the Farmtronics mod adds some technology into the mix. Players can now have robots that perform most of the farming tasks. There are so many mods available that you will undoubtedly find one that intrigues you.
[ Download Stardew Valley on Ubuntu ] – We featured this game.
Overcooked 2
Overcooked was an instant hit when it was released in August 2016. After two years of popularity, The Ghost Town Games released its sequel, Overcooked 2, in 2018. This cooking game is one of the best multiplayer games around. However, it has unexpected dangers, especially if you play with your significant other.
Generally, it has a simple premise. You must collect and arrange the food orders in the form of unique components within the deadlines, so you must be spontaneous and quick.
Overcooked 2's latest version comes with more recipes, more dynamic stages, and an online multiplayer option, yet the fundamentals are perfectly fine like its predecessor.
The typical game plan is to keep it simple in the beginning, form a strategy with partners, distribute tasks, cook meals, and deliver them within schedule. However, when the timer clock ticks, the pressure mounts, the concentrations get disturbed, and quickly things turn chaotic. So, prepare to likely shout at your partner, and receive some shouting back. Hopefully, it all ends with some great laughter and a mission complete with flying colors!
[ Download Overcooked 2 on Ubuntu ] – We featured this game.
Tavern Master 
The best tavern simulation game is none other than 'Tavern Master.' It's a chill management game of the lazy landlords. Set in the backdrop of the medieval inn where you are the tavern owner setting up a shop for thirsty villagers, soldiers, nobles et al.
In the village, some thugs and thieves constantly visit your tavern and might threaten you. You can play in three modes – Tavern Masters: single player, co-operative or competitive. One of the key features of this game is trading. The best points can be earned when you entertain the patrons and earn the gold. A perfect game for your cozy evening gateway.
[ Download Tavern Master on Ubuntu ]
More games to try
Besides these games, you can also try Terraria, Fishing Planet, or Northgard. The latter might have some stressful elements. However, it is an exciting game that also pairs well with Linux.