Some VPNs that work smoothly on Ubuntu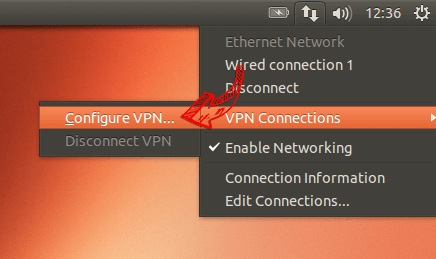 Switching from your current OS to Ubuntu is a sure way of enhancing your digital security. Even after making this move, you still need a VPN to improve your online security further. Finding a good VPN software for Ubuntu is difficult since most services only support Android, iOS, Windows. Nonetheless, you shouldn't worry because dozens of VPNs offer native Ubuntu OS support. Here are the best VPNs for Ubuntu.
1. ExpressVPN
If you're looking for a VPN software that offers the perfect balance between server choice and speed, look no further than ExpressVPN. When combined with Ubuntu OS, this VPN software guarantees super-fast connections to over 1,500 servers. ExpressVPN runs on a command-line interface instead of the desktop GUI that is available on Mac and Windows.
One thing that makes this VPN software attractive to Ubuntu users is the fact that it's character-based. Consequently, the VPN is easy to use and offers you full protection with just a couple of keystrokes. ExpressVPN also scores well when it comes to ease of installation and customer support. In case you run into any form of trouble, ExpressVPN customer support team will always be there to lend a helping hand via live chats, tickets, and email.
It's proven logging and refund policy provides you with additional reassurance. What's more, ExpressVPN can unblock Hulu, Netflix, Showtime, Amazon Prime video, DAZN, BBC iPlayer, and Sling TV. All this comes at a price because ExpressVPN is considerably more expensive than other VPNs.
2. CyberGhost
Anyone searching for a VPN that offers cutting-edge functionality for Ubuntu OS shouldn't look further than CyberGhost. The VPN comes with a command-line app targeting Linux users, making it easy to set up and use. The command-line app runs exclusively from the command line and doesn't have a graphic interface.
CyberGhost works with Ubuntu 16.04, 18.04, and 19.04. With this VPN, you get to select how to use it, be it for streaming, torrenting, or location-masking. CyberGhost has roust leak protection and encryption features and doesn't store user logs, thus safeguarding your online activities all the more. It unblocks Hulu, Netflix, and BBC iPlayer.
3. NordVPN
This is a low-cost VPN, which is built to mitigate information security risks. NordVPN has global server coverage and offers reliable app support. Although it doesn't come with a GUI, NordVPN is a command line-driven software. It is considerably more intuitive than most Ubuntu-focused VPNs that you'll come across since it auto-suggests commands as you type.
When compared to CyberGhost and ExpressVPN, this software has slower connection speeds. Nonetheless, the VPN still supports most web activities, including HD content streaming. It doesn't have any data caps or bandwidth limitations. NordVPN's server connections are safeguarded by banking-grade encryption as well as kill switch protection.
Privacy is also a significant advantage of using NordVPN since it doesn't keep a log of your online activity. If you are a cryptocurrency enthusiast, you can leverage the incognito payment option that the VPN offers via Bitcoin. NordVPN leverages more than 5,700 servers spread across 60 counties. The servers come in handy when it comes to unblocking websites and streaming services that are blocked in your region.
4. Private Internet Access
Thanks to its dedicated client, Private Internet Access is one of the best VPNs for Ubuntu. It offers a 64-bit GUI Ubuntu client, thus allows you to enjoy the features that macOS and Windows users take for granted. Private Internet Access comes with a kill switch for malware and DNS blocking, thus protects you from all vulnerabilities. The zero-logs policy ensures excellent privacy all the more.
The VPN has a 30-day trial period and covers up to 10 devices at a time. Although Private Internet Access has a smaller server network, it's excellent for Ubuntu users due to its great performance. The robust encryption, decent customer support, and excellent servers enable the VPN to handle everything that you throw its way – be it content unblocking or private browsing.
5. AirVPN
This VPN software has an excellent Linux GUI Client and mainly offers military-grade encryption to Ubuntu users. With AirVPN, you can conveniently activate kill switch and forward network traffic through multiple alternative ports. The software is highly configurable, and also comes with a Linux app. It doesn't keep a log of your online activities, thus guaranteeing your privacy. The small server count means that this VPN won't offer the functionality that you'll get from higher-end VPNs. Even so, it still ranks among the most effective and affordable VPNs for Ubuntu users.
Getting a top-shelf VPN software for a Linux-based system can be daunting. Even so, there are providers who offer high-quality VPNs across all Linux platforms, including Ubuntu. Therefore, if you are an Ubuntu user looking for reliable VPN software, the VPNs above should be your top considerations.