Download Flatery Icon Theme
Hello everyone, you can now download Flatery icon theme for Ubuntu and upgrade your Linux desktop look with fresh and modern flat themes that standout from the rest of the pack.
Today we will highlight this gorgeous icon theme by cbrnix, who is also responsible for other popular Linux icon themes including the always trendy Newaita icon theme. This fresh Flatery icon theme really amazed me because it simply isn't like the usual flat icon themes that are recycled over and over, this one has a dash of a modern touch to it mixed with just a splash of shading and coloring to make the icons look edgy and thus making them really good to mix and match with whatever other theme pack you would want to try them on. Let us know in the comments what you think about them once you decide to try it.
Install Flatery Theme on Ubuntu
Manually Install Flatery Icon Theme on Ubuntu
Extract Flattery to ~/.icons or ~/.local/share/icons or /usr/share/icons
Screenshot of Flatery Icon Theme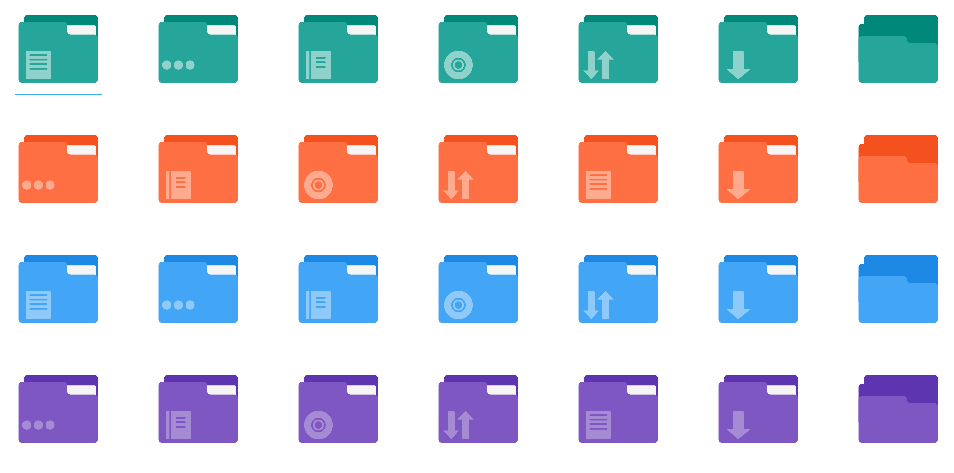 Quick Links: Check out the  Tela Circle Icon Theme, Tela Icon Theme, Cyberpunk Neon Theme, & Star Labs Theme