Canonical Outs Linux Kernel Security Updates for All Supported Ubuntu Releases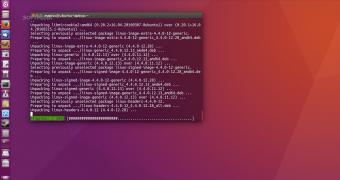 Canonical has released new Linux kernel security updates for all supported Ubuntu Linux releases to address various security vulnarabilities.
Available for Ubuntu 19.04 (Disco Dingo), Ubuntu 18.10 (Cosmic Cuttlefish), Ubuntu 18.04 LTS (Bionic Beaver), and Ubuntu 16.04 LTS (Xenial Xerus), the new security patches are here to fix several issues affecting the Linux kernels of these releases, especially a security vulnerability (CVE-2019-11191) that only affects the i386 (32-bit) kernels of Ubuntu 18.10, Ubuntu 18.04 LTS, and Ubuntu 16.04 LTS, as Ubuntu 19.10 and Ubuntu 19.04 are not affected.
"Federico Manuel Bento discovered that the Linux kernel did not properly apply Address Space Layout Randomization (ASLR) in some situations for setuid a.out binaries. A local attacker could use this to improve the chances of exploiting an existing vulnerability in a setuid a.out binary. As a hardening … (read more)
Remember to like our facebook and our twitter @ubuntufree for a chance to win a free Ubuntu laptop by Dell or HP!
Top Trending Pages: Ubuntu Hosting | Download Ubuntu Software | Share Ubuntu Files With Windows