Meet Canonical at IoT Tech Expo | Ubuntu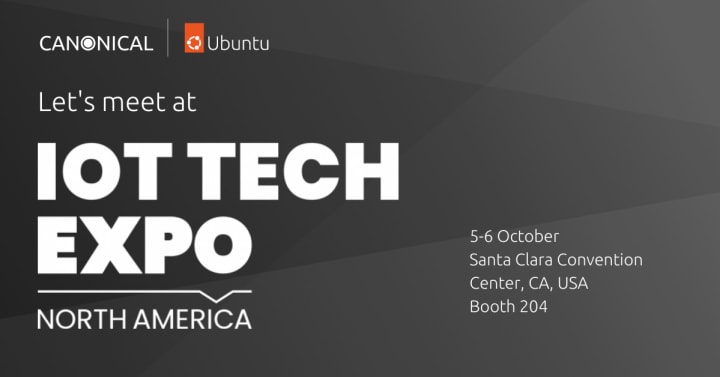 Santa Clara, USA October 5-6 2022
IoT Tech Expo is almost here! With 250+ speakers, 5,000+ attendees and dozens of sessions dedicated to IoT in the enterprise and transformational IoT and 5G, it will be an impactful gathering. Join Canonical there to discuss our IoT solutions with our experts on-site.
Learn about Linux security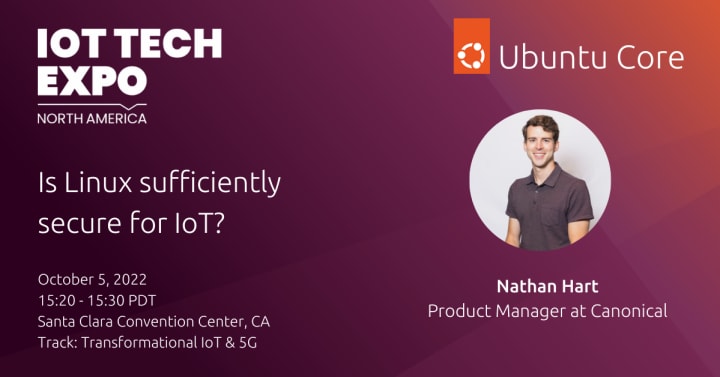 Linux has found wide adoption in IoT, but traditional Linux distributions weren't made for this use case. Nathan Hart, Product Manager at Canonical will give a talk about the challenges of using a traditional Linux in IoT and how Canonical keeps IoT devices secure. In this session, attendees will learn about:
The vulnerabilities of traditional Linux systems in IoT
How traditional security approaches are not designed with IoT in mind
How low connectivity and low physical access create additional challenges
Title: Is Linux sufficiently secure for IoT?
Speaker: Nathan Hart, Product Manager at Canonical 
Session time: 15:20 – 15:30 PDT
Track:…