Hugo for Ubuntu
Hello everyone, you can download Hugo for Ubuntu and experience using one of the worlds fastest frameworks when it comes to building websites.
Today we will highlight some reasons why we think you should give Hugo a try if you are looking for a fast static website builder that will leave you with plenty of time to adjust and tinker with your website to your liking. I have been building websites for over 20 years and I still very much prefer to use WordPress and PHP as my go to language but I am really trying to get used to these newer programming languages like React and Go. And today we will focus on a website generator known as Hugo which when I installed it on my Ubuntu/Linux system, it worked right out the box and I had my demo website up in literally a second aftering simply clicking a button. I think this is most likely the future of websites with the rise of AI, everything is becoming automatic and still unique, it doesn't mean all websites are the same no, in fact, Hugo has a community with well over 500 different themes you can choose from if you don't like the one that Hugo originally generates for you. Because the pages Hugo generates are static and not dynamic, speed and security is the main focus for this framework, if that is something you are looking for, I think you will like it.
Let us know in the comments what you think about Hugo and if you are willing to try it on your Linux/Ubuntu systems.
Install Hugo on Ubuntu
What is Hugo About?
Hugo is a static website generator programmed in Go, is engineered for performance and adaptable to various requirements. It employs an advanced template system and swift asset pipelines, allowing it to construct an entire website in seconds, if not less.
Its robust framework, multi-language support, and potent taxonomy system have led to its widespread application in creating sites for corporations, governments, nonprofits, educational institutions, news outlets, events, and projects and it is also perfect for:
Documentation websites
Image galleries
Landing pages
Blogs for businesses, professionals, and individuals
Resumes and CVs
You can utilize Hugo's built-in web server during development for instantaneous viewing of modifications to content, structure, functionality, and design. You also choose to either deploy the website to your hosting service or push updates to your Git provider for automatic builds and deployment.
Hugo Screenshots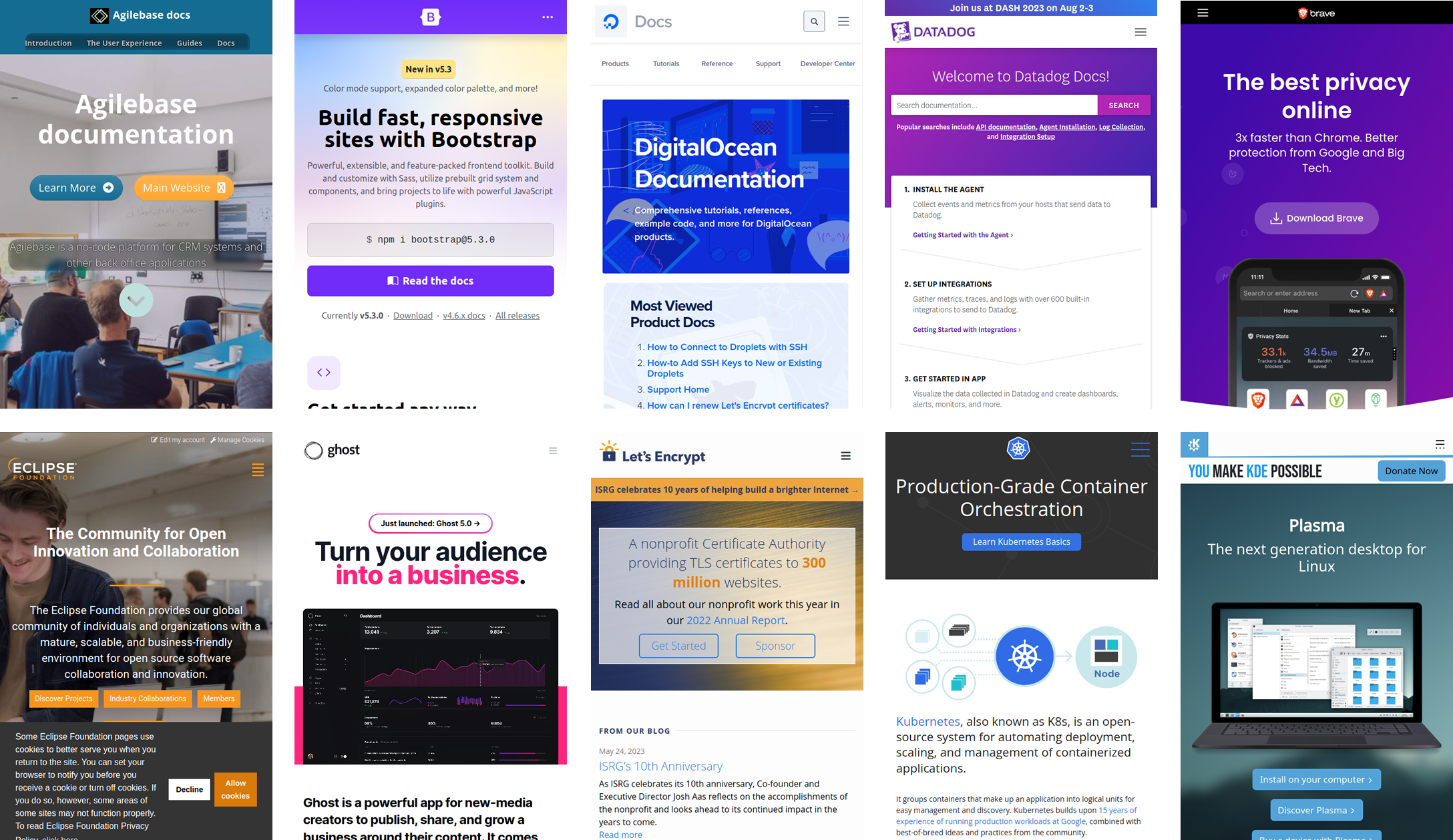 Hugo Video