Canonical talks cloud native and career development at community meetup in Manila | Ubuntu
Canonical, the publisher of Ubuntu, joined ULAP.org in their cloud-native computing upskilling initiative held in Manila, Philippines, last June. ULAP's mission is to help underrepresented STEM students kickstart a career in cloud, data, and technology.
Michelle Anne Tabirao, Data Solutions Product Manager, participated as a speaker and shared insights on open-source data solutions and Kubernetes. In addition, Alex Jones, Kubernetes Director, shared his career journey in tech and cloud-native computing.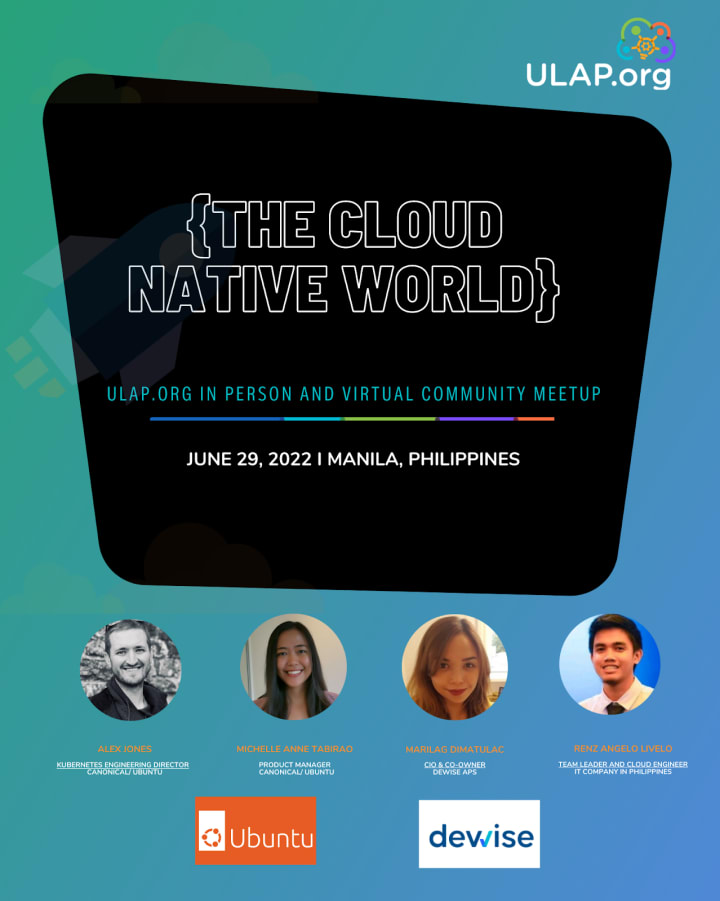 What is cloud-native technology?
The Cloud Native Computing Foundation (CNCF) defines Cloud Native as a technology that empowers organisations to build and run scalable applications in modern, dynamic environments such as public, private, and hybrid clouds. Containers, service meshes, microservices, immutable infrastructure, and declarative APIs exemplify this approach.
These techniques enable loosely coupled systems that are resilient, manageable, and observable. Combined…