Canonical Outs New Linux Kernel Security Update for All Supported Ubuntu OSes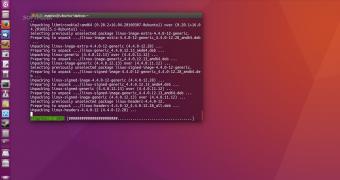 Canonical released today a new Linux kernel security update for all supported Ubuntu releases to address three vulnerabilities across all supported architectures.
The new Linux kernel security update addresses three vulnerabilities affecting the Ubuntu 19.04 (Disco Dingo), Ubuntu 18.04 LTS (Bionic Beaver), Ubuntu 16.04 LTS (Xenial Xerus), Ubuntu 14.04 ESM (Trusty Tahr), and Ubuntu 12.04 ESM (Precise Pangolin) operating systems.
The first security issue addressed in this update is a a buffer overflow (CVE-2019-14835) discovered by Peter Pi in Linux kernel's virtio network backend (vhost_net) implementation, which could allow an attacker in the guest system to either execute arbitrary code in the host OS or crash the host operating system by causing a denial of service.
The second and third Linux kernel security flaws (<a href="https://people.canonical.com/~ubuntu-security/cve/CVE-2019-15… (read more)
Remember to like our facebook and our twitter @ubuntufree for a chance to win a free Ubuntu laptop by Dell or HP!
Top Trending Pages: Ubuntu Hosting | Download Ubuntu Software | Share Ubuntu Files With Windows