SUSE Enterprise Storage: What next? | Ubuntu
Late last year, SUSE completed their acquisition of Rancher Labs, and in doing so, has had to make some decisions on their product roadmap and ongoing support commitments.
SUSE Enterprise Storage, SUSE's software-defined storage product based on Ceph, doesn't appear to have made the cut. According to their support pages, it is scheduled for End of Life with milestones in January 2021 and 2022.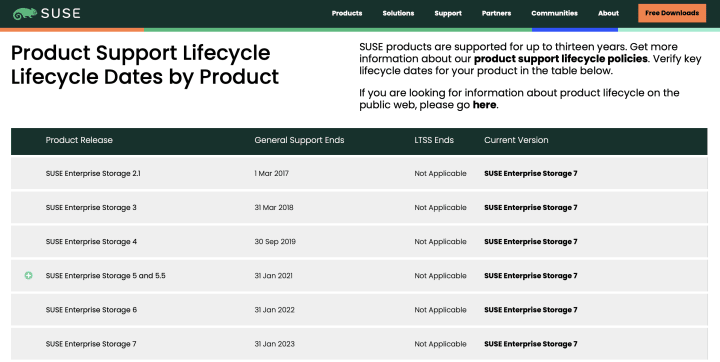 If you are currently running SUSE Enterprise Storage 6, general support will end 31st January 2022. It appears there is a limited path forward for one last year of support, by upgrading to SES 7, but other alternatives could be considered, especially in the light of the recent developments.
So, what next?
When it comes to choosing a storage solution, the lifecycle of that system and the longevity of it's support can sometimes be overlooked.
The latest version of Canonical's Charmed Ceph supports the Octopus (15.2.x) and Pacific (16.2.x) releases of Ceph, deployed on Ubuntu LTS…